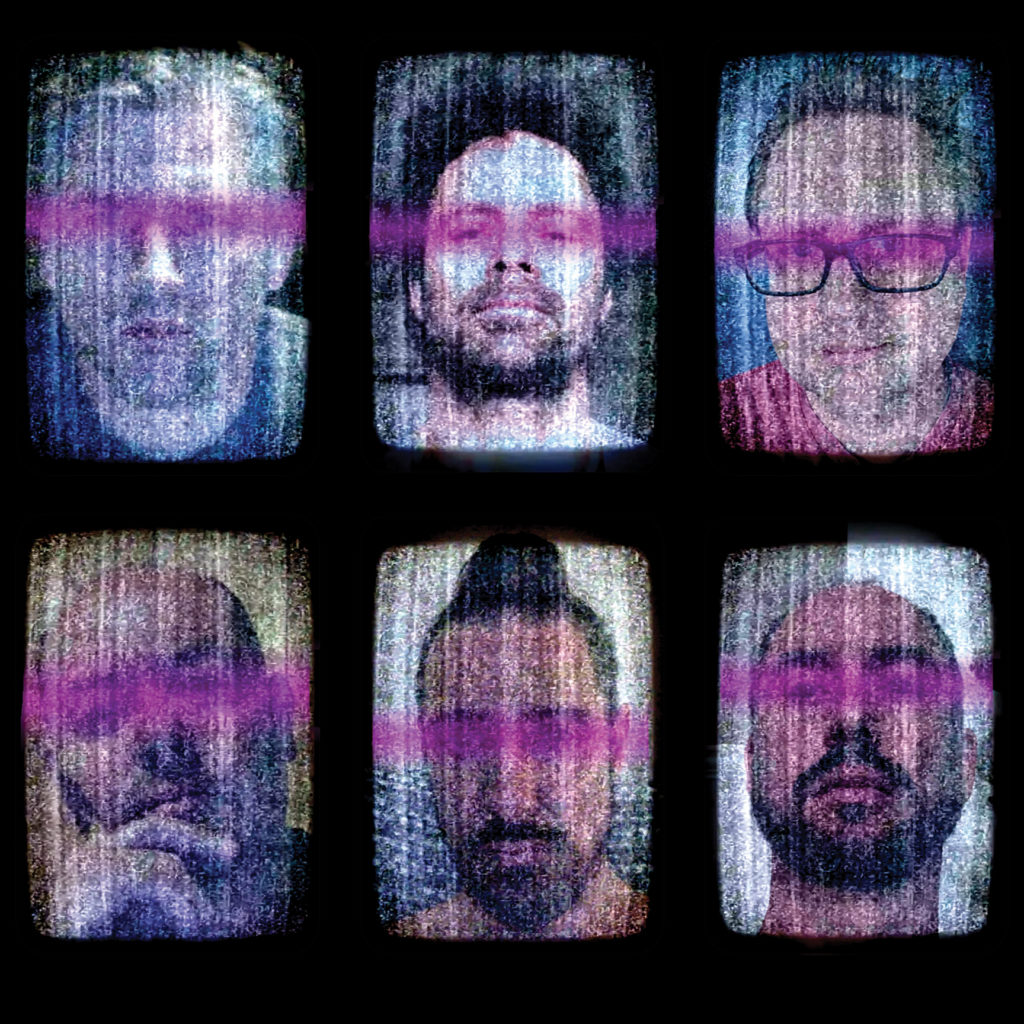 Today, internationally based experimental/metal/folk fusion sextet supergroup HIGH CASTLE TELEORKESTRA proudly releases their spellbinding debut LP, The Egg That Never Opened, out now through Art As Catharsis.
HIGH CASTLE TELEORKESTRA was formed by musicians based in four countries across three continents – The United States, Australia, Norway, and France – the band coming to fruition amidst the early days of the global pandemic lockdowns. Gently playful in certain places, exhilarating in others, and even teetering on the brink of cacophony at times, the band's debut The Egg That Never Opened traverses a wide landscape of musical learning from jazz, classical, rock, doo-wop, avant-garde, metal, various international folk music, and more: truly a dynamic and engaging listening experience for lovers of avant-garde, experimental, and progressive music of all shapes and sizes.
Spearheaded by Tim Smolens (Estradasphere, I.S.S., Don Salsa, session work with Secret Chiefs 3) and Chris Bogen (Doc Booger), the HIGH CASTLE TELEORKESTRA ensemble is filled out by Bär McKinnon (Umlaut, Mr. Bungle), Dave Murray (Estradasphere, Traun), Stian Carstensen (Farmers Market, collaborations with Jacob Collier, Mike Patton, Jimmy Rosenberg), and Timba Harris (Estradasphere, Probosci, session work with Secret Chiefs 3).
Fans of non-traditional uses of metal – such as were in play in their previous bands, or in the Baltic-esque stylings of Igorrr – will find themselves right at home within the thundering aural cosmos borne by The Egg That Never Opened. The unorthodox sonic landscape traversed on this forty-eight-minute musical odyssey is not entirely unexpected from a roster with this collective musical résumé. Yet it is somehow fresh, vibrant, and dare we say mature in its eclectic cadence. HIGH CASTLE TELEORKESTRA makes music that is experimental but catchy; intense yet fun without being sophomoric, and deftly avoids the pitfalls of uber-technical progressive music.
HIGH CASTLE TELEORKESTRA's The Egg That Never Opened is out today through Art As Catharsis, on LP, CD, and digital platforms – including the deluxe version of with over forty bonus tracks – at Bandcamp HERE and DSP's HERE. Also watch the video for "Mutual Hazard" HERE.
Chris Bogen writes, "It's been a turbulent two years making this album as my family and I have weathered two hurricanes with extended power outages, the pandemic (and its related challenges), and other challenging circumstances. There must be something compelling about this music since I haven't been murdered in my sleep by my wife, kids, or dogs for hearing me play the same bars of music thousands of times. We've been extremely lucky so far and I will be relieved to see this album release before the sky falls or the earth opens up from under my feet. This album is the unlikely culmination of nearly thirty years of musical daydreams and it's quite an honor to have a group of eager and patient listeners ready to blast this thing on their hi-fi, car stereo, phones, or grocery store intercoms."
Tim Smolens adds, "I couldn't be more excited about this album coming out. After more than a decade of letting music take a back seat to family life and letting this chunky dad bod grow, it feels great to be making music on a high level again. In a weird way this release is the culmination of the odd, seemingly disparate tastes and music production skills that I have developed over the years. Add onto that the pure magic that each and every band member and visual team member contributes to the sound, and you have a relic hear, that in my estimation, is pretty magical. I think Art As Catharsis Records is the perfect home for such an event."
"This release means a lot to me," says Art As Catharsis label head Lachlan Dale. "In my formative years, Estradasphere redefined what I thought was possible as a musician. Their ability to hop between and fuse disparate genres was incredibly inspiring. To be working with so many Estradasphere alumni and other excellent musicians on this release is a dream. HIGH CASTLE TELEORKESTRA have that same, staggering level of ambition and creativity that inspired me all those years ago."
"…showcases just how rich and eclectic their hybrid of sounds truly is, blending elements of metal, progressive rock, Eastern European folk, jazz, and other unique bits, all of which come together in an invigorating track that embraces the unexpected. Combined with a video inspired by Philip K. Dick, it's a rich and cinematic experience." – Treble
"HIGH CASTLE TELEORKESTRA unleashed upon us what is surely one of the weirdest albums of this year. It's also one of the most impressive ones out there, so hold on tight, 'cause this is one wild fucking ride." – Everything Is Noise
"…highly original. My brain was in overdrive listening to this album, as I immersed myself in the musical fusion of styles and experiences which fall out of this masterful work of surprisingly coordinated escapism and creativity." – Ave Noctum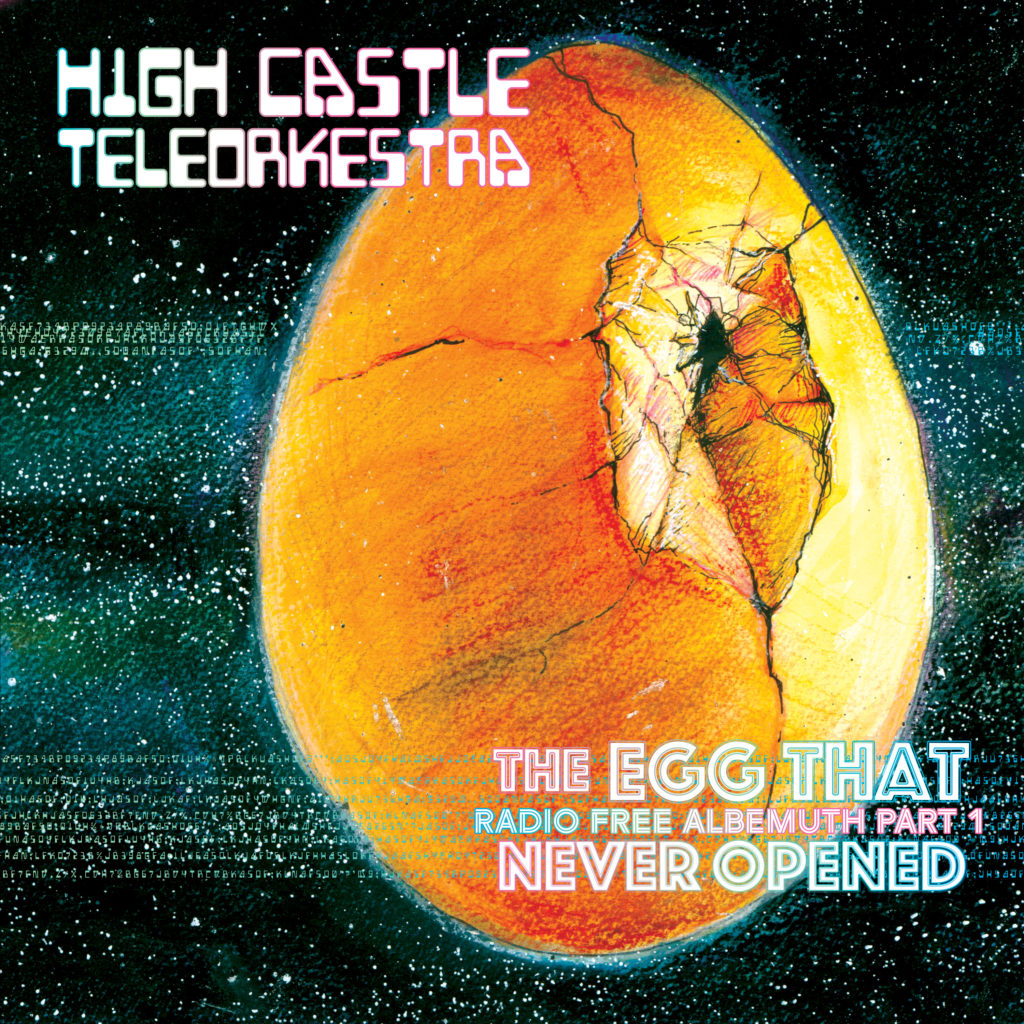 https://highcastleteleorkestra.com
https://www.instagram.com/highcastleteleorkestra
https://www.facebook.com/HighCastleTeleorkestra
https://highcastleteleorkestra.bandcamp.com
https://www.artascatharsis.com
https://www.facebook.com/artascatharsis
https://www.instagram.com/artascatharsis
https://music.artascatharsis.com
The post HIGH CASTLE TELEORKESTRA: The Egg That Never Opened Debut Album From Metal/Fusion Act With Members Of Estradasphere, Mr. Bungle, And More Out Today On Art As Catharsis first appeared on Earsplit Compound.