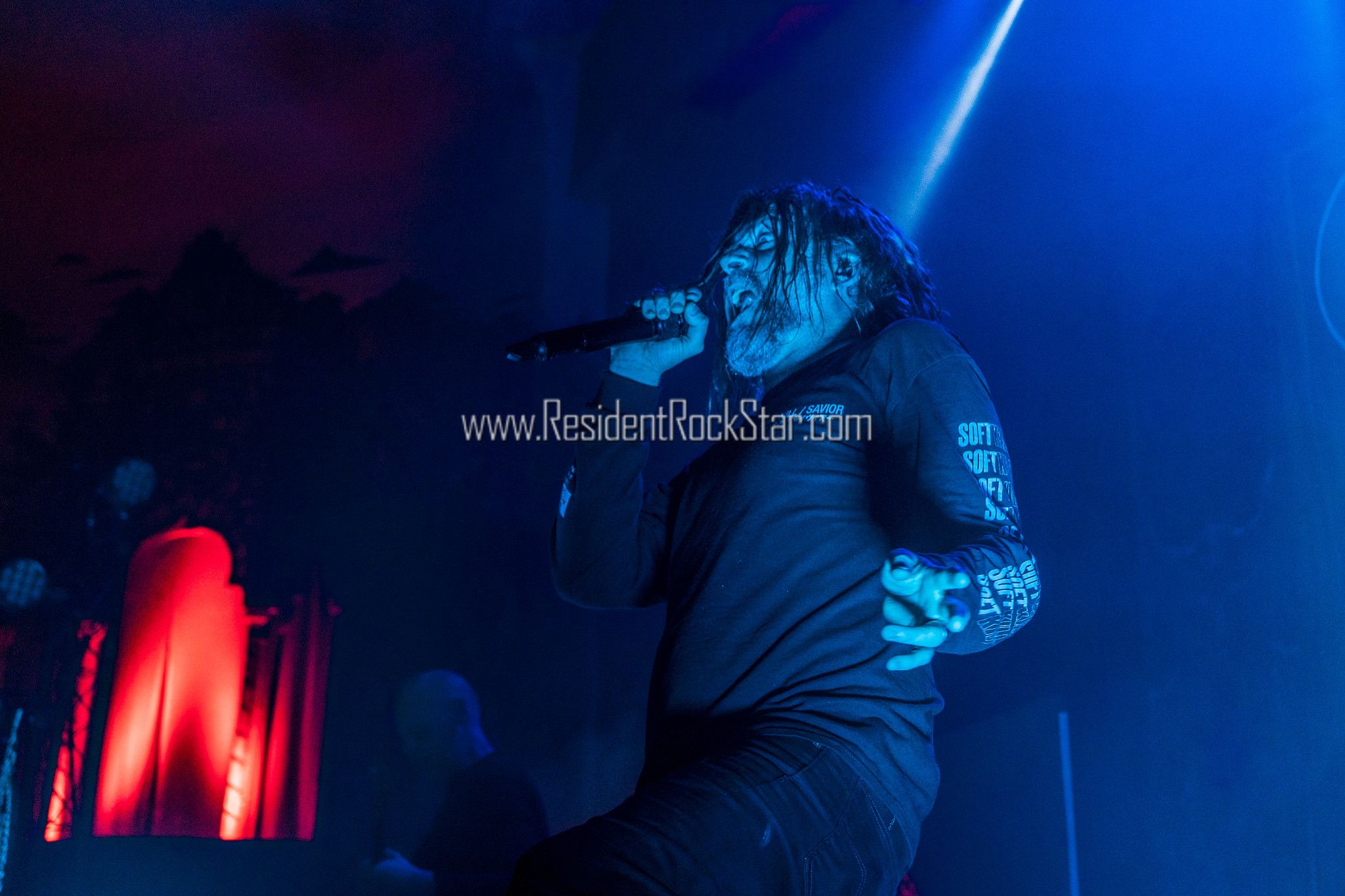 Photos / Amy Hutcheson / Article / Taylor Teehee 
Click Image to view more photos
It's Saturday and there's a line of black leather, studded people around the building, patiently waiting in 20-something-degree weather, for the one and only Cattle Decapitation. Once the doors opened, the bar line filled up immediately followed steadily by the pit.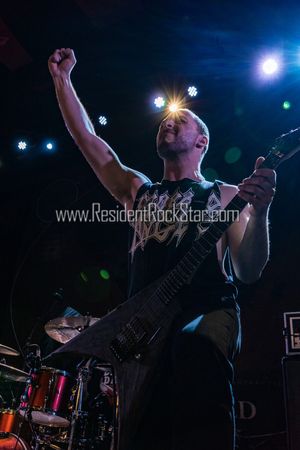 Extinction AD is the first performance of the night. As they strike a pose like Y2K Chris Jericho, it's the last time the crowd would be still the rest of the night. With riffs and drums in the vein of Ministry, they threw down the gauntlet early like they were professional wrestlers trying to open the show with a bang. Their new single "Thirteen" from the upcoming album Culture of Violence certainly set the tone.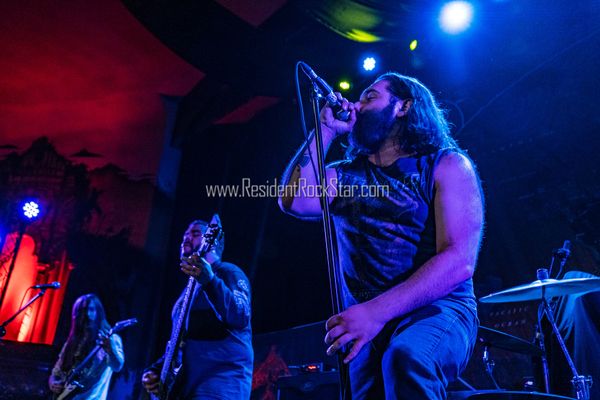 Creeping Death had their hands full trying to follow up the opening performance and being from Texas, they certainly were up to the task. It was like watching a southern Dethklok because it had the brutality with a side of grit and sweat. The bassist kept the energy at a constant the entire set, therefore setting the bar even higher for Last 10 Seconds of Life.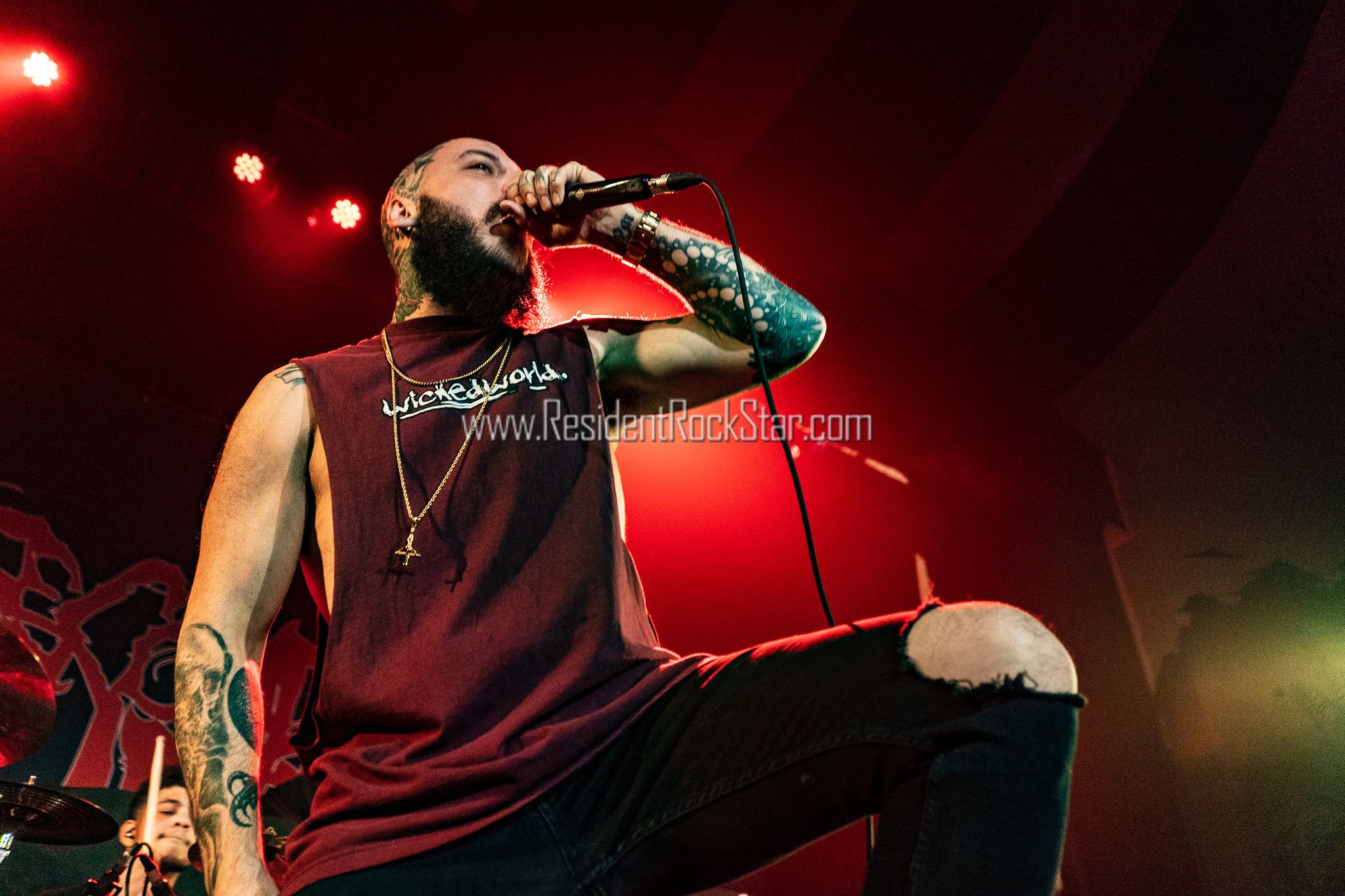 The singer came out with a T-shirt used as a towel on his head like the ECW wrestler Tazz and brought out the same hard slamming energy. With a sound that has elements of Korn, Mudvayne, and Sepultura mixed in a blender it goes to show, "Pain is Pleasure". Finally, the grand finale, the royal rumble, the act everyone came to see. 
Cattle Decapitation blasted onto the stage. Vocalist Travis Ryan screamed like a man possessed. Fitting, since there was an ominous red light in the old school balcony box. Everything seemed to tie in with one another, the venue, and the band. Between the nature murals on the walls to Cattle Decap's backdrop of the world and their lyrics, it was a very immersive experience. They are true pros in every sense of the word. There wasn't a wasted moment on stage nor did the energy ever wane. In return, the audience didn't ever leave their seats, unless of course to take a spin in the pit. 
Cattle Decapitation certainly has a special place in Colorado's heart since they've recorded multiple albums here and are about to do it again. 
Be on the lookout for that gem and catch them on any of the remaining dates of their current tour.